I was tempted to win the complimentary tickets that
Nuffnang
had got to offer! So I churned out this post for my chance! (:
It was my first time writing this type of post!
So excited!!! :D
Oz The Great And Powerful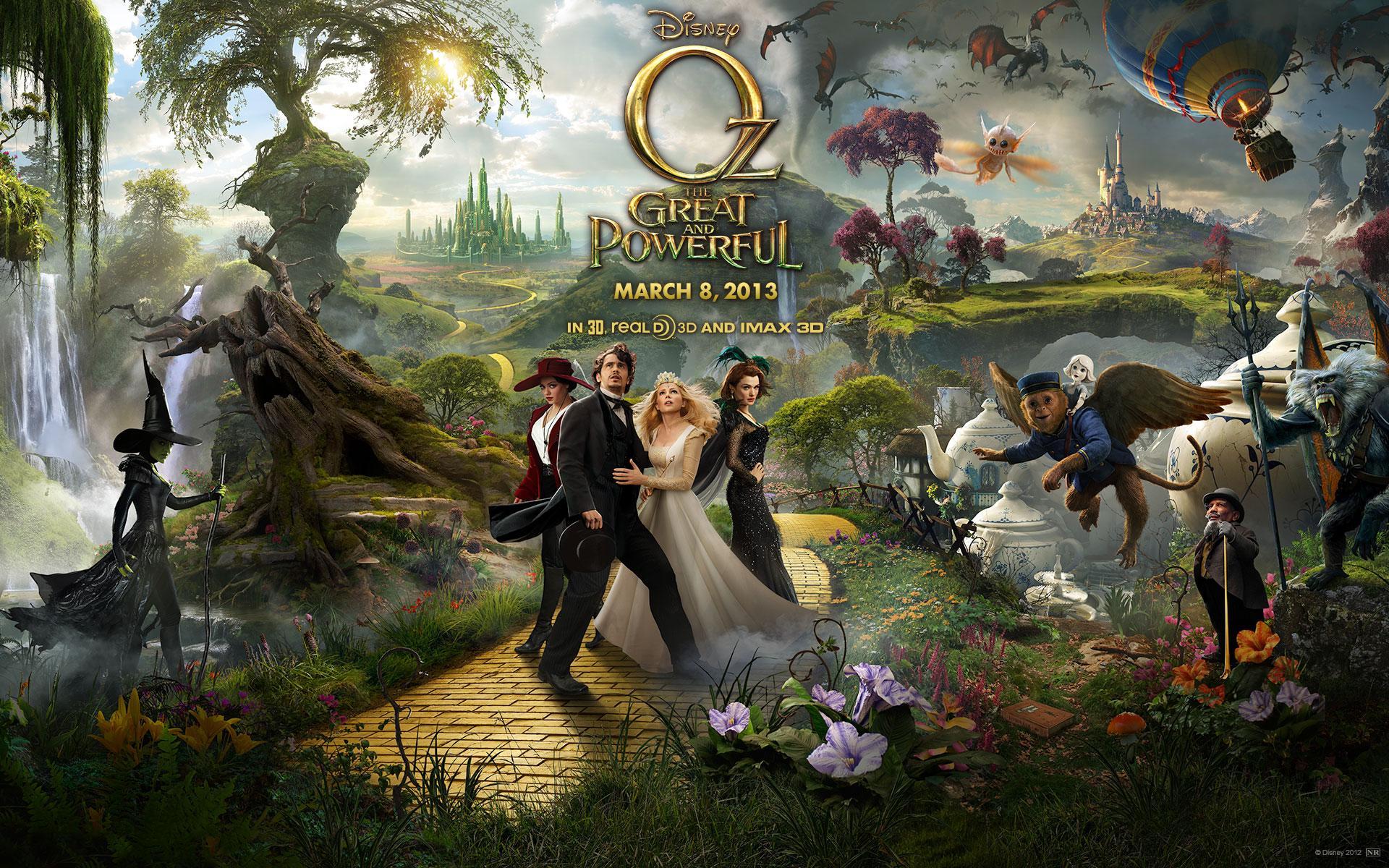 A brief movie synopsis:
Disney's fantastical adventure "Oz The Great and Powerful," directed by Sam Raimi, imagines the origins of L. Frank Baum's beloved wizard character. When Oscar Diggs (James Franco), a small-time circus magician with dubious ethics, is hurled away from dusty Kansas to the vibrant Land of Oz, he thinks he's hit the jackpot—fame and fortune are his for the taking—that is until he meets three witches, Theodora (Mila Kunis), Evanora (Rachel Weisz) and Glinda (Michelle Williams), who are not convinced he is the great wizard everyone's been expecting. Reluctantly drawn into the epic problems facing the Land of Oz and its inhabitants, Oscar must find out who is good and who is evil before it is too late. Putting his magical arts to use through illusion, ingenuity—and even a bit of wizardry—Oscar transforms himself not only into the great and powerful wizard but into a better man as well. "Oz The Great and Powerful" is produced by Joe Roth, with a screenplay by Mitchell Kapner and David Lindsay-Abaire (credit not final). Grant Curtis, Palak Patel, Philip Steuer and Josh Donen are serving as executive producers. "Oz The Great and Powerful" opens in Singapore theaters on March 7, 2013.
As from the above, it's about a magician who was trying to prove his worth to 3 witches in another land. & ultimately, he changes for the better. Changes to what? Aiya, you have to wait till 7th March 2013 to see it for yourself! :D
Remember when we were still young, & heard a story of The Wizard of Oz?
Yeah, you will expect to see Tinman, Big Lion, Dorothy & her dog, Toto in The Wizard of Oz, but in the new movie, NAH AH AH!
It'll be a total different story & with different characters!
There'll be a talking monkey & a
porcelain
doll!
Will be looking forward to see the talking monkey!! Soooo cute & funny! :D
Oh oh! & from the sypnosis, not all witches are good. Meaning, Oscar have to find out who is the good one so he can save The Land of Oz? Woah~ Big responsibility yeah?
Anyway, if you don't really like lengthy words/paragraph, you can watch the trailer here:
All the actresses very pretty~
Pretty looking actresses attract me to watch the movie that they acted in leh! Also, provided that the movie storyline was god lah!
& for this movie, it's not very cartooney, so those who don't like to waste money on watching cartoon movie can watch it too!
Plus!!!! The leading male is very handsome! Though he played the evil role in Spiderman Triology but still he's very shuai la! At least, they made him a good character in this movie! Teehee! He also acted in 127 hours too! No wonder he's sooooo familar! :p
A view of the actors in this movie:
Saw James Franco & Mila Kunis????!!
My two favourite casts! :D
Enough of all the idoling for the actors/actresses already!
Do Catch Disney's OZ THE GREAT AND POWERFUL

in Singapore cinemas this 7 March 2013, like the

Official Walt Disney Studios Singapore Facebook Page

, follow

@disneystudiosSG

and subscribe to the

Official Disney Studios Singapore YouTube Channel

!
If you're interested in winning the complimentary tickets from Nuffnang, do visit this link for more details!
Remember, you have to submit your entry latest by 3rd March1 2013! (:
Good luck to me too!!!
:D
Do help in clicking my nuffnang adverts too!
THANK YOU!!! :D